Understanding
"I personally am a mother who has served as an egg donor, and a gestational surrogate," says It's Time Surrogacy owner Angela Hartshorn. "To complete my family I also underwent fertility treatment cycles."
"I will never forget the many months of negative pregnancy tests I experienced before I finally was told I was pregnant. My children came into my life in various ways, yet all of them are mine and I love them. I understand that a child does not have to be birthed from your body or from your bloodline to be yours completely."
Hartshorn adds, "Throughout my professional career I have had the joy of working with all different types of families. I have helped single men, single women, heterosexual couples, homosexual couples, and transgendered individuals create their families."
"My career gave me the chance to assist in well over 1,000 in vitro fertilization (IVF) cycles, and has provided me with deep insight into not only the clinical side, but also the patient care side of treatment. I have a clear understanding of how treatment occurs and how the medical, legal, psychological, insurance and medical aspects interact."
At It's Time Surrogacy, we can help you navigate the fertility world by listening, directing, and supporting you from the first step until the day you have your child(ren) in your arms."
Our Experience
"The professional connections and relationships that we have made over the last 20 years have given us the knowledge of who to select to best create the team you will need to fulfill your dream of having a family."
Our San Diego surrogacy agency works with the best within the legal, psychological, insurance and medical industry. Our goal is not to control your decisions, but to assist you in making the best choice for you. Without recommending any particular fertility center, we will help intended parents compare available options and locate a successful fertility center, if they need that level of assistance.
In addition to applying this rich experience to help intended parents and surrogates successfully navigate the surrogacy journey, It's Time Surrogacy donates 1% of all agency fees collected to the Human Rights Campaign! 
Our Leaders
Angela Hartshorn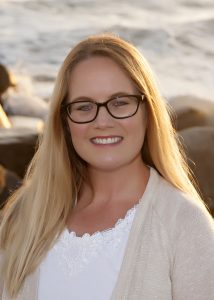 Founder and Owner
Angela worked in the fertility domain for over 20 years before she opened It's Time Surrogacy. She has extensive experience working with fertility centers all over the world. She also has clinical experience, having worked directly with more than a dozen Reproductive Endocrinologists at three different fertility centers.
Her mix of personal and professional experience has given Angela the skills to run an efficient agency. She is known for maintaining exceptional standards of staff performance by coaching, mentoring, counseling, planning, monitoring and appraising job results.
More importantly, Angela is equipped by experience with the tools to help others complete their families via third party fertility treatments. She smoothly coordinates with a variety of stakeholders, including patients, families, caregivers, and global partner networks.
If you are in any of these roles, you'll find Angela to be a professional, intelligent, and extremely capable partner and advocate.