The Surrogacy Process
We know making the decision to go through surrogacy is not one that is made quickly or lightly. As an agency we look forward to helping you along your journey, and witnessing your dreams come true. The experience as a whole can be emotional and will change your lives forever. Each family we have helped has filled our hearts and given our minds treasured memories. The surrogacy processes takes at least a year, but sometimes even longer if the journey takes unexpected twists. No matter what the path of the journey is, we will be here for you. To help simply the surrogacy process from the intended parents point of view we have broken it down into 7 phases.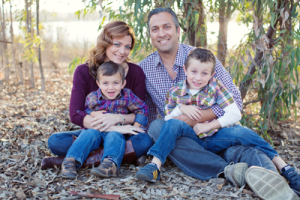 1. Matching
During the matching phase you will provide us with what you are looking for in a surrogate and what type of relationship you would like to maintain throughout and after the surrogacy process. Once we know your needs and desires we will present you with the profiles of available surrogates, and then the surrogates you are interested in working with will be presented with information about you as well. If each of you feels you may be interested in working with one another a matching meeting is set up. The match meetings can take place in person, over the phone, via Skype or WeChat. After the meeting has taken place each party is given time to consider the match and if both side agree to work together the screening phase can begin.
Typical time completion: Varies greatly. We have seen matches made within days, and other matches can take several months, especially if there are special circumstances involved.
Once you do match we require the trust account be set up and an initial deposit of $5,000 US dollars be completed BEFORE your surrogates screening is scheduled, our agency agreement signed and our first installment is paid to us.
2. Screening
The screening phase is essential to a successful surrogacy journey. The intended parents undergo background checks, begin contact with the law office and trust account personnel. The surrogate and her partner will undergo background checks, psychological screening, and medical screening. The contract phase cannot begin until the surrogate has completed and passed all the necessary screenings.
Typical time completion: The screening process can usually be completed in 4-6 weeks.
3. Contracts
The contract phase is where all the important topics and issues will be formally placed into a contract between the intended parents, and surrogate, as well as her partner if applicable. When working with an agency the most important issues such as reduction, compensation, and reimbursements are usually worked in order to help the contract phase move smoothly and quickl
y
.
Typical time completion: Though, every journey is different and at times there are special circumstances, contracts can usually be completed in 2-6 weeks.
At this point the trust account is fully funded with an average of $60,00 to $70,000 deposit within 7 days of signing the contract with your surrogate. Our final agency fee is also due at this time, along with all pre-screening fee's (background check, psych evaluation, and health insurance review/application fee.)
4. Cycling
The cycling phase is the actual IVF cycle itself. The IVF center will have full management of this phase. They will provide the instructions, and information to the intended parents, surrogate, and the agenc
y
. As the agency we will help ensure the surrogate has complete understanding of what she is required to do.
Typical time completion: The usual IVF cycle is completed in 3-6 weeks time.
5. Pregnancy
The pregnancy phase is one of the most special times. The agency will be in monthly contact with each part
y
, but we are always available if we are ever needed to help with issues that may arise.
Typical time completion: 40 weeks
At 14 weeks of pregnancy, we will start the pre-birth order with the attorneys and fill with the courts, to ensure all documents and papers are complete prior to the delivery of your child and to ensure your name(s) go on the birth certificate. If your surrogate is pregnant with twins, we will also require an additional $10,000 to $15,000 deposit be made into the trust account. (Exp. surrogates have a higher twin fee and can be seen on her benefit package we provided to you) This will go towards your surrogates twin fee, possible c-section fee and a cushion for lost wages and or bed rest if needed. Any money not used, will be refunded back to you 3-4 months after delivery.
6. Delivery
Baby(ies) is here! Delivery time is the most exciting part of the entire journe
y
. This is what everyone is hoping and dreaming fo
r
, and as an agency we do strive to help make this time as special as possible.
Typical time completion: Having a baby can take anywhere from just a few hours to a couple of days.
7. Bringing baby home
Now that the baby(ies) have arrived it is time to bring your bundle(s) of joy home.
Typical time completion: When the baby(ies) is ready to leave the hospital the new proud parents will be taking them with just like every new parent. For international clients there will be a few weeks you will need to stay in the United States so birth certificate, and passport paperwork and documents can be processed.
Costs
The cost of surrogacy is something that can vary drastically due to several circumstances, however, the average cost of a surrogacy journey is usually $100,000 to $150,000. Some of the things that have great impact on the cost are medical insurance, newborn costs, and complications. As an agency we will help keep costs down, whenever possible, and you will receive a monthly trust account statement so you are always aware of what expenses have been covered.